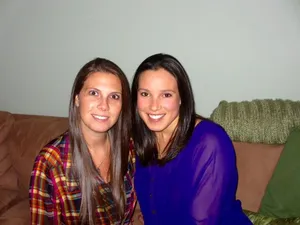 After meeting in 2007 while teaching at an Upper East Side elementary school, Becky and Danielle discovered a shared belief:  That with individualized attention and support made possible through tutoring, every child could reach their own potential for genuine academic success. With this value and their combined teaching and tutoring experience of over twenty years, they developed Successful Students NYC.
Becky and Danielle
Danielle received a Bachelor's Degree in Elementary Education from Penn State University, and later a Master's Degree in Childhood Special Education from Hunter College. Danielle also has a Master's Degree in Instructional Technology from Touro College. Her experience in teaching and tutoring spans all elementary grade levels in a variety of subjects.
Becky holds a Master's Degree in Elementary Education from Hofstra University as well a certificate in Gifted and Talented education and a certificate for grades 7 – 9. She's built a breadth of experience while teaching in New York City and Long Island schools, including general, special education and gifted and talented communities.  Over the years Becky has focused her teaching and tutoring in grades 3 through 9.